PianoPass
PianoPass - A piano as your passcode!
PianoPass is a fresh new tweak, inspired by the classic tweak "Piano Passcode". PianoPass allows you to set a piano tune to use as your passcode, simply playing it in on the lock screen will instantly unlock your device!
Please note: Your device will respring automatically after installation.
PianoPass is packed with features, including:
Support for both 'Keypad' and 'Keyboard' passcodes
Piano sounds for octaves 1-6
Toggle to show key labels
Double tap to show the original keypad
Secure and smooth functionality
Known Issues
It has been noted the last note may 'lag' on some devices. I will be looking into this.
Coming Soon
Ability to smoothly swipe over the keys.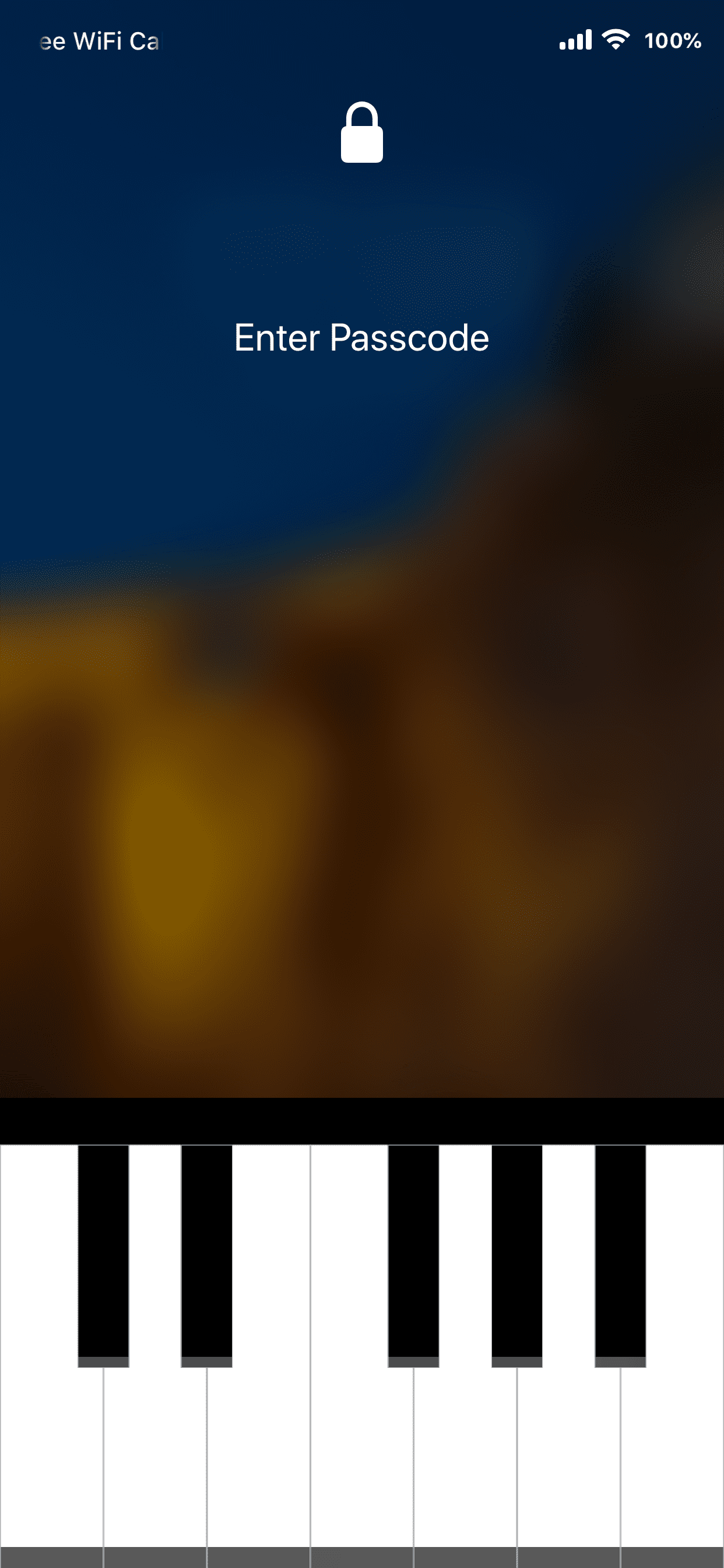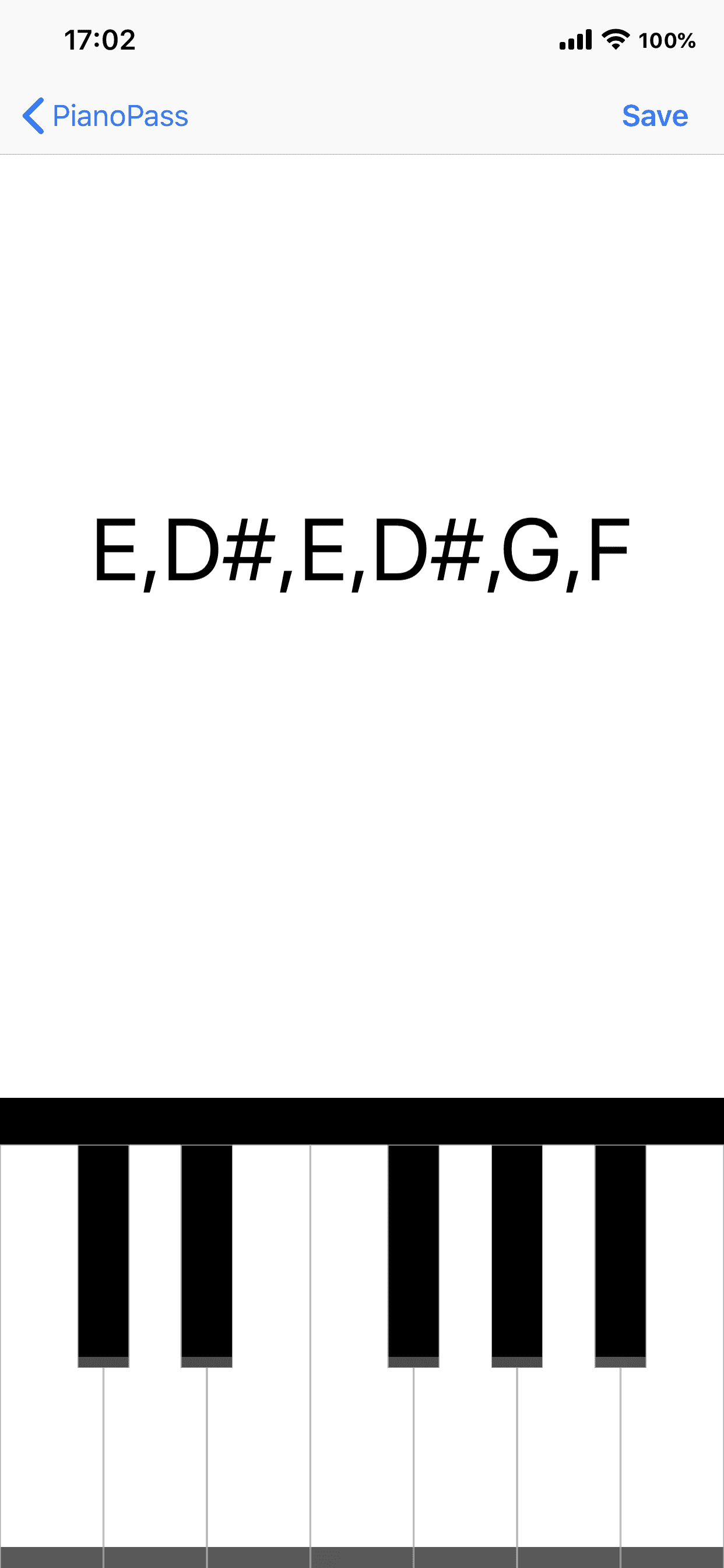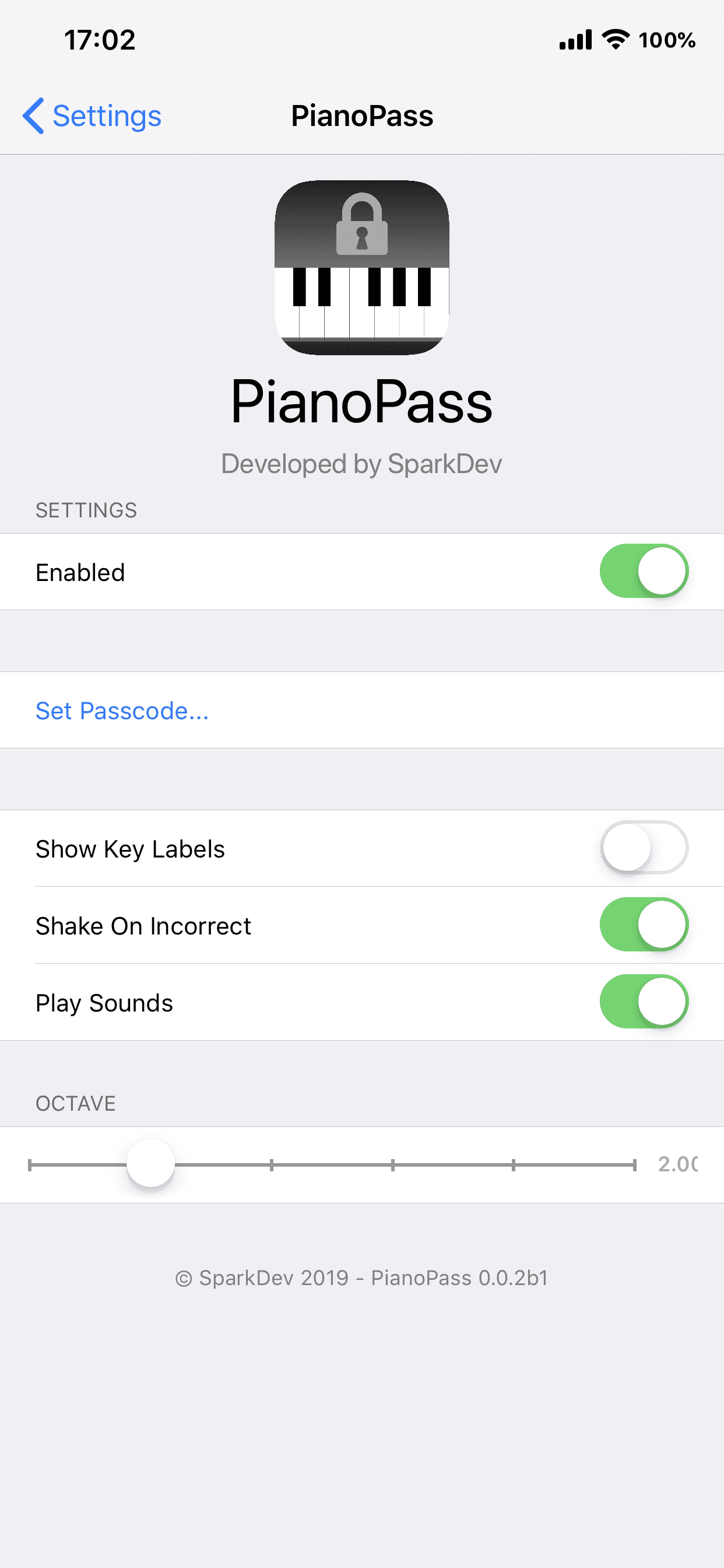 Your device is not compatible!
FREE
Minimum iOS Version: 11.0
Maximum iOS Version: 13.6