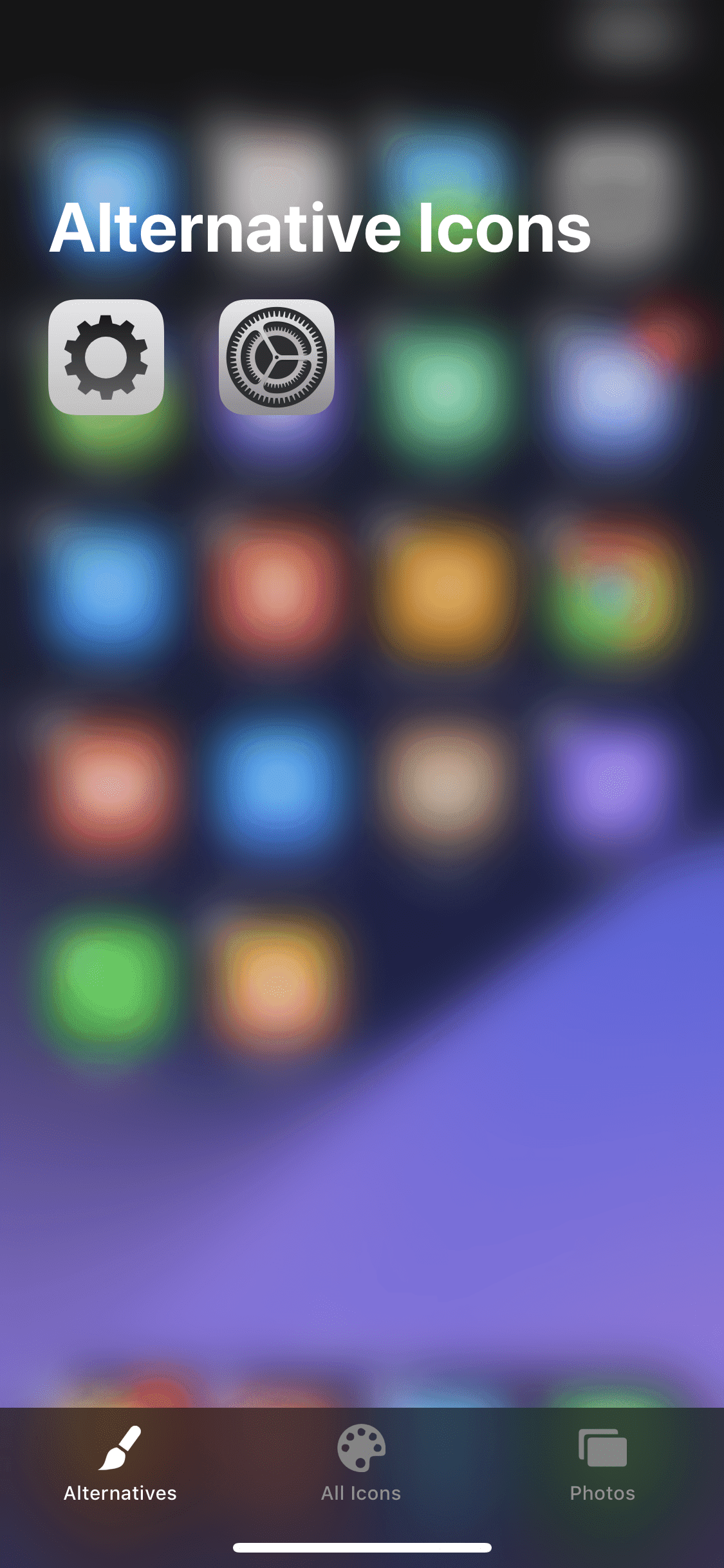 SnowBoard
Snowboard is a lightweight spiritual successor to the legendary Winterboard theming engine.
Free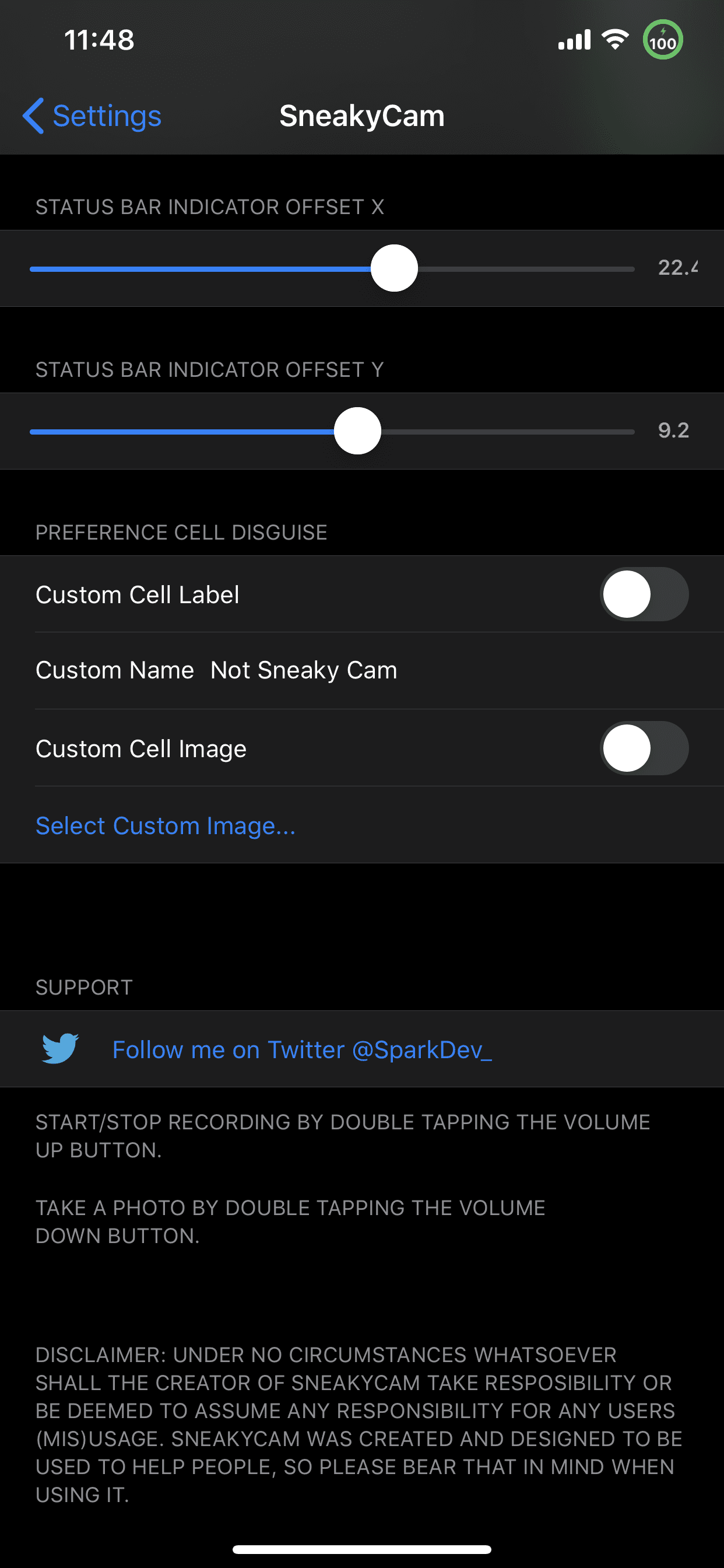 SneakyCam
Discretely take a photo or record a video from anywhere, even with your screen off.
Free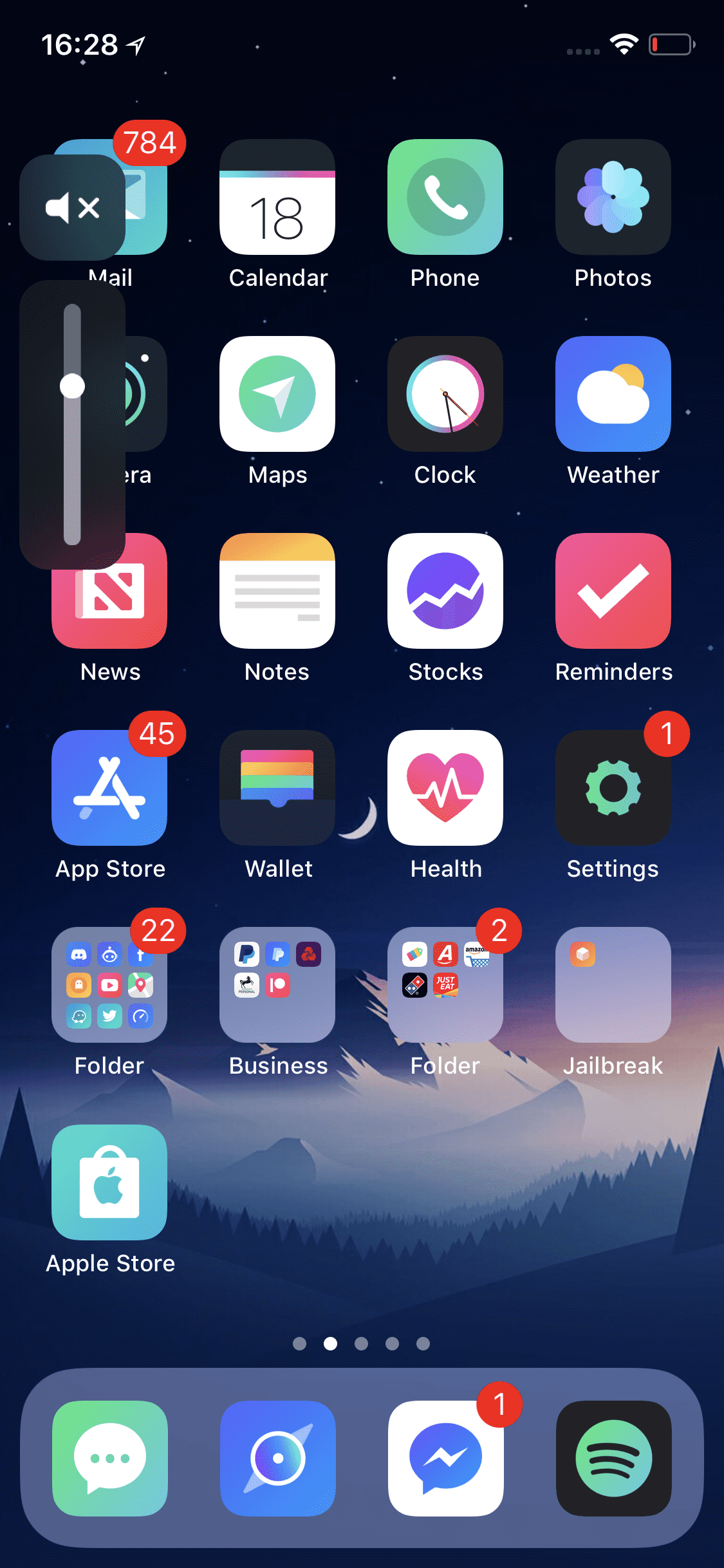 Melior
Melior is a beautiful, highly customisable, volume HUD replacement.
Free
LowBatteryBanner
Replace low power alert with a banner notification
Free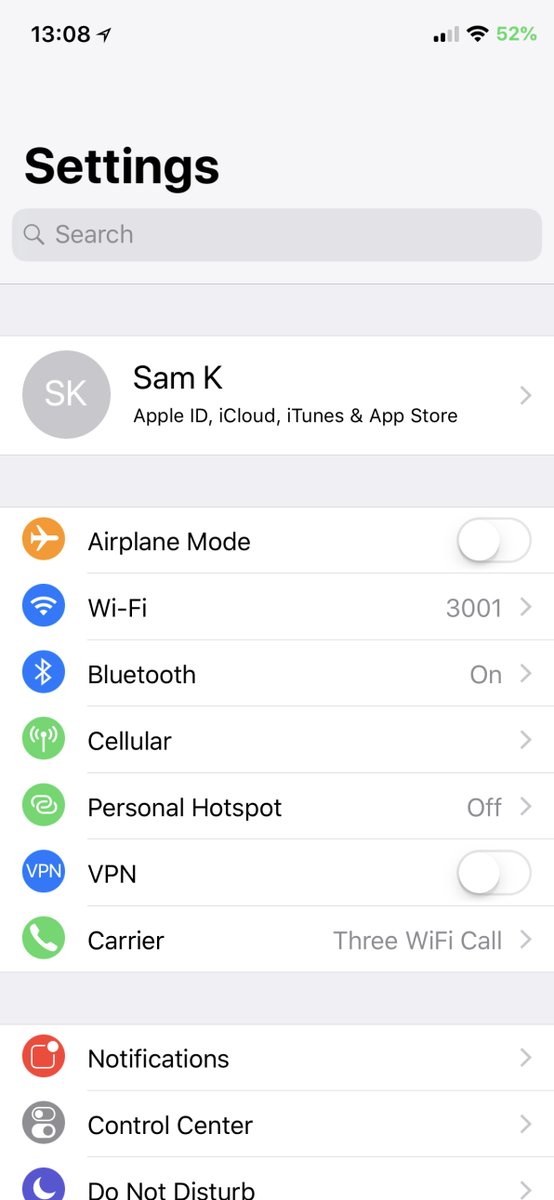 CircleSettings
make all icons in settings application circular
Free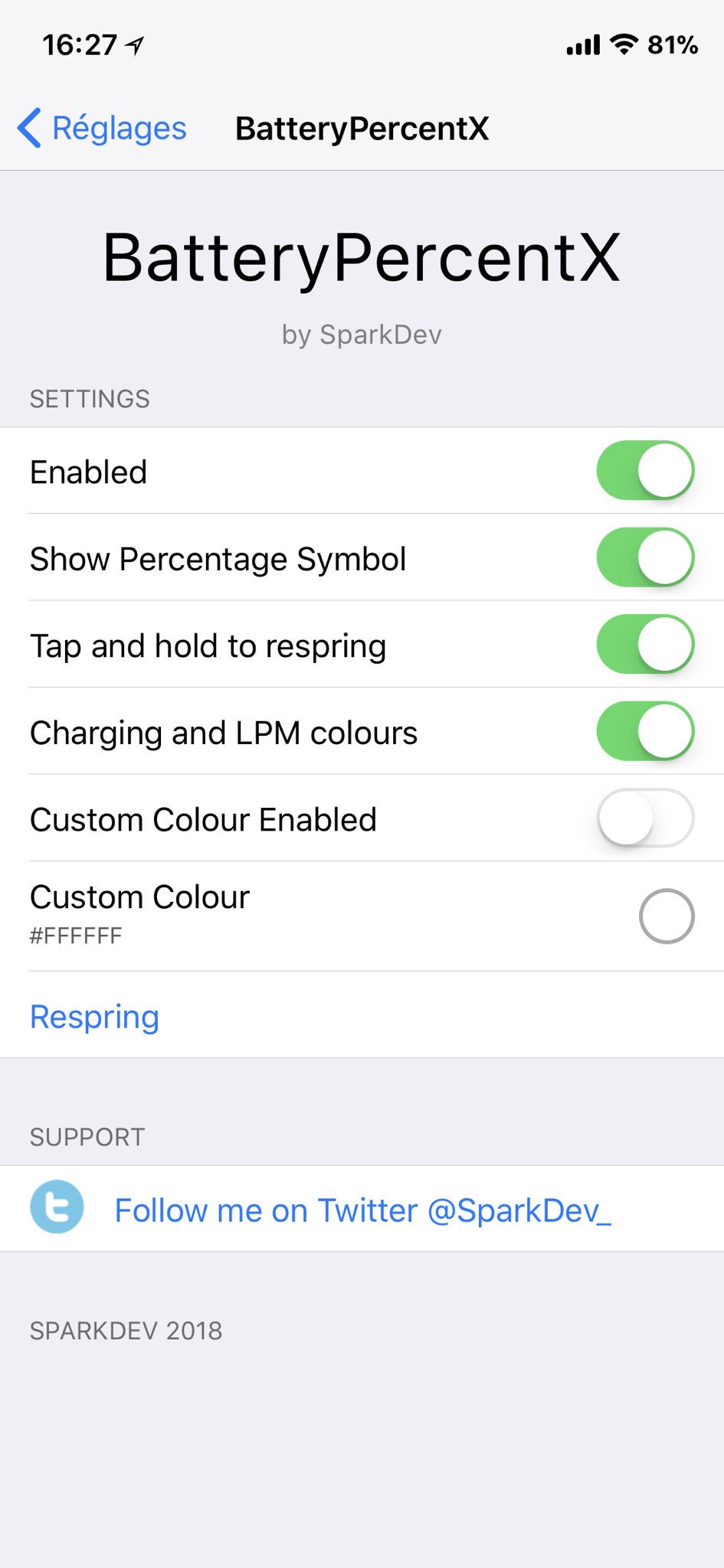 BatteryPercentX [Legacy]
Replaces the battery icon with percentage on the iPhone X
Free

NoCCBar
Removes the lockscreen control center grabber bar on iPhone X iOS 11.2+
Free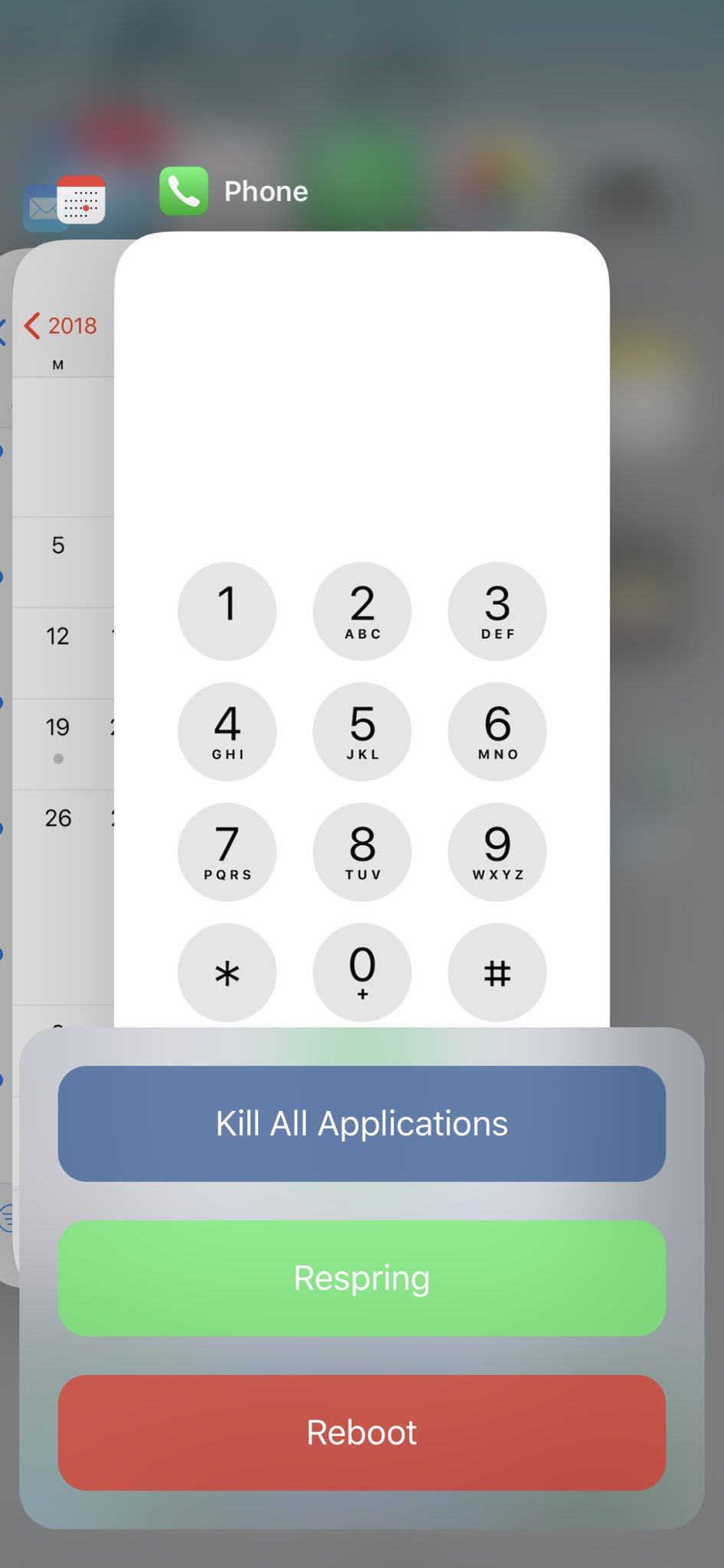 EasySwitcherX
Swipe up on apps in the switcher to kill them, without having to press and hold (iPhone X - how it should have been)
Free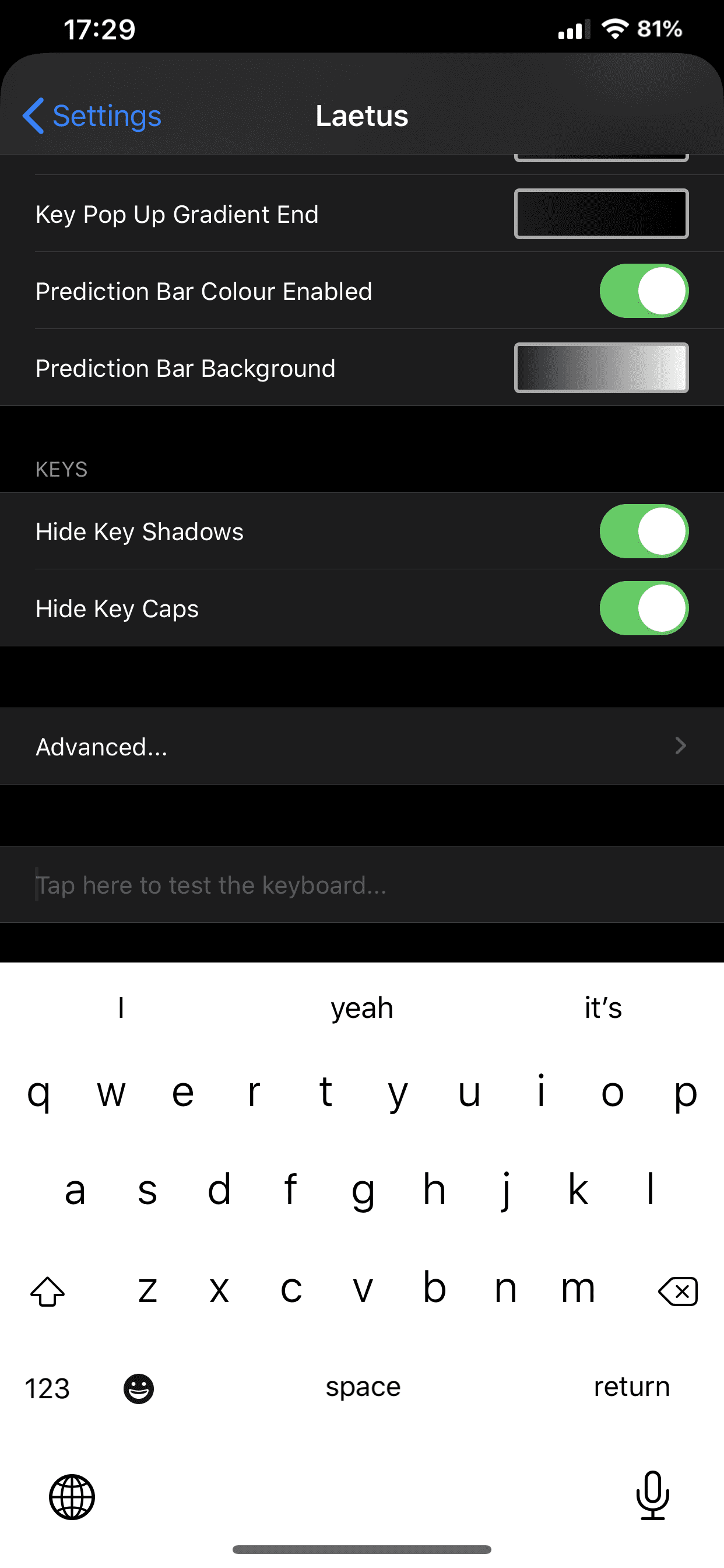 Laetus
Limitless Keyboard Customisation
Free
SleepyTime
Displays the time until alarms in the stock iOS 'Clock' app
Free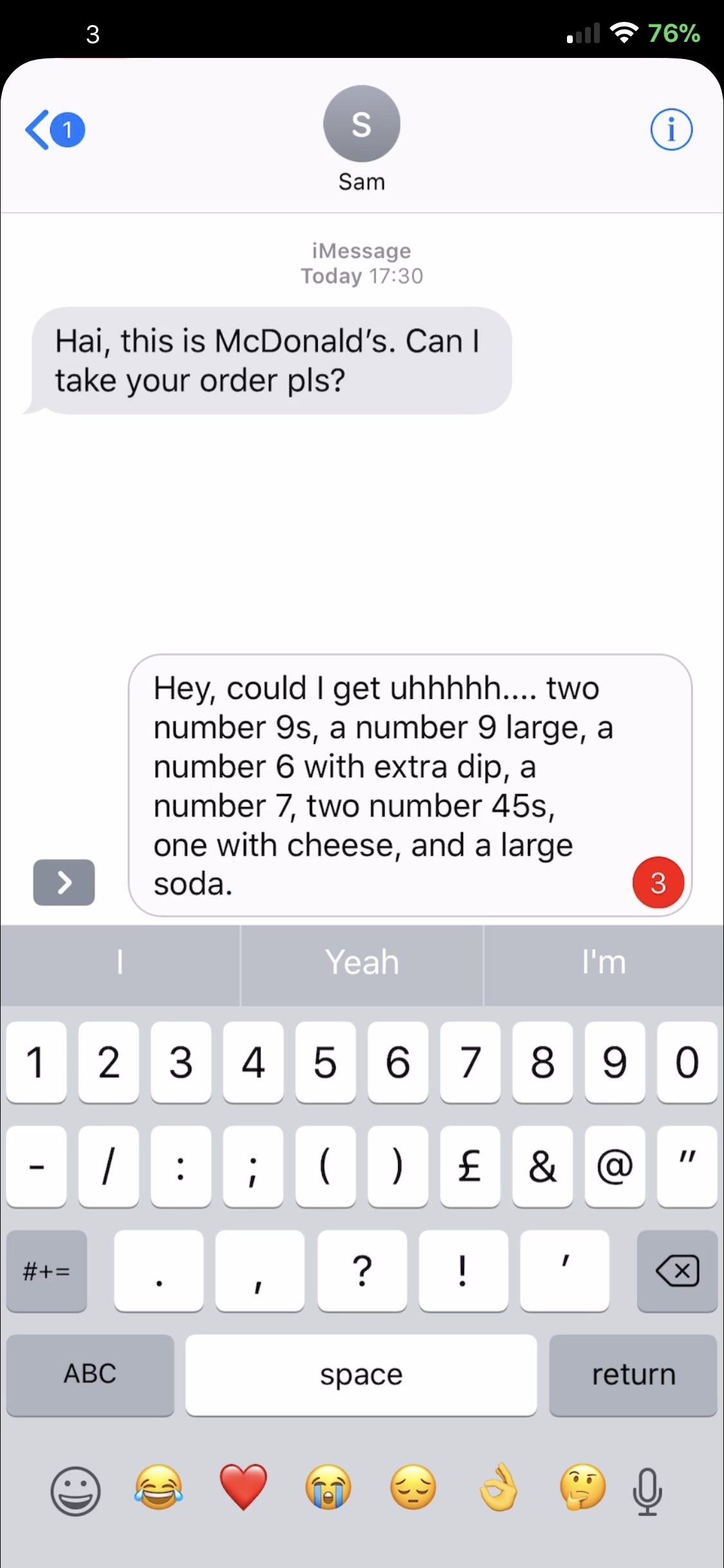 Whoops
Allows setting a custom delay on sending iMessages/SMS
Free

LSPullToDismiss
Pull down on notifications list on the lockscreen to dismiss them (even when locked with FaceID)
Free

NoLowPowerAutoLock
Prevent your device from Auto-Locking when in low power mode
Free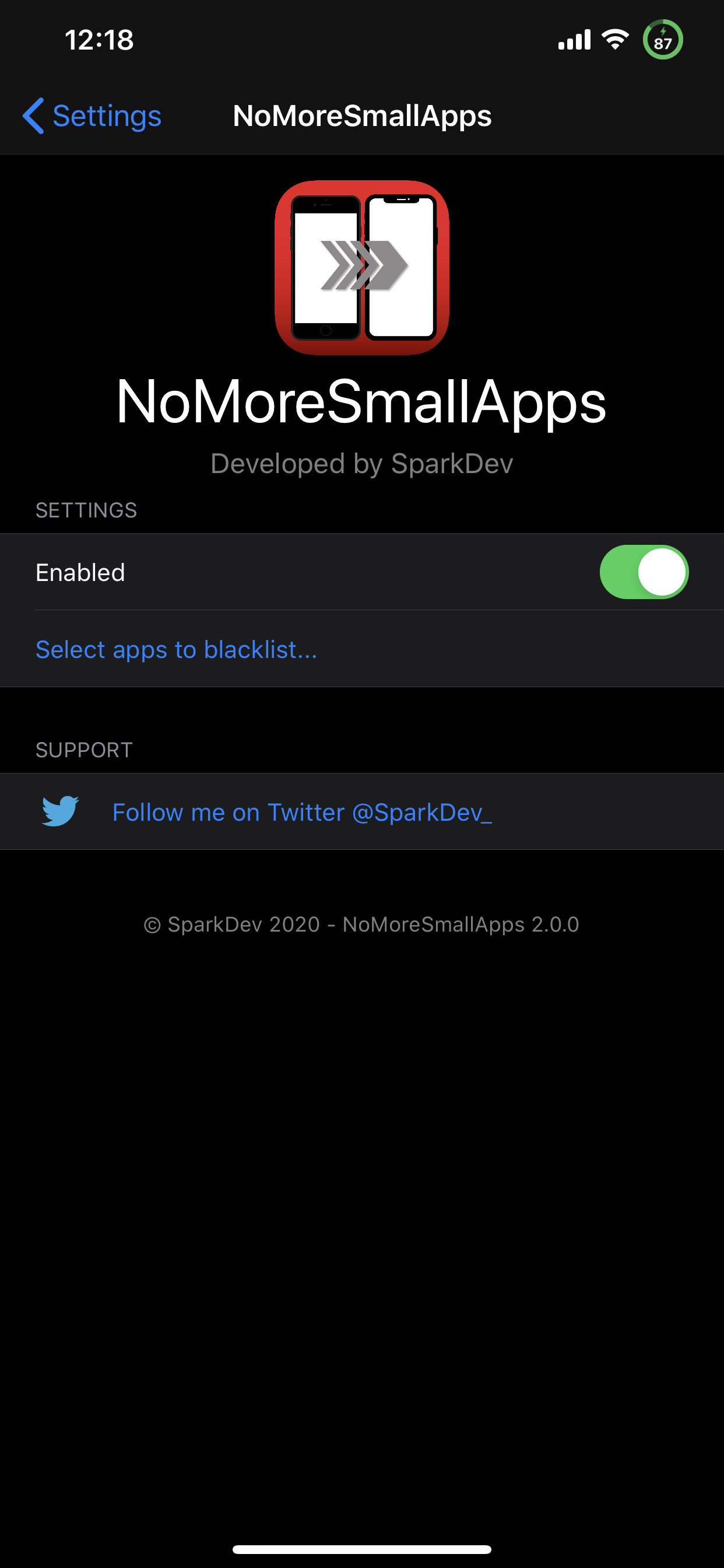 NoMoreSmallApps
Make all apps full screen on modern devices
Free

TapTime
Tap the time in the status bar to reveal the date
Free

libSparkAppList
Simple AppList developer tool
Free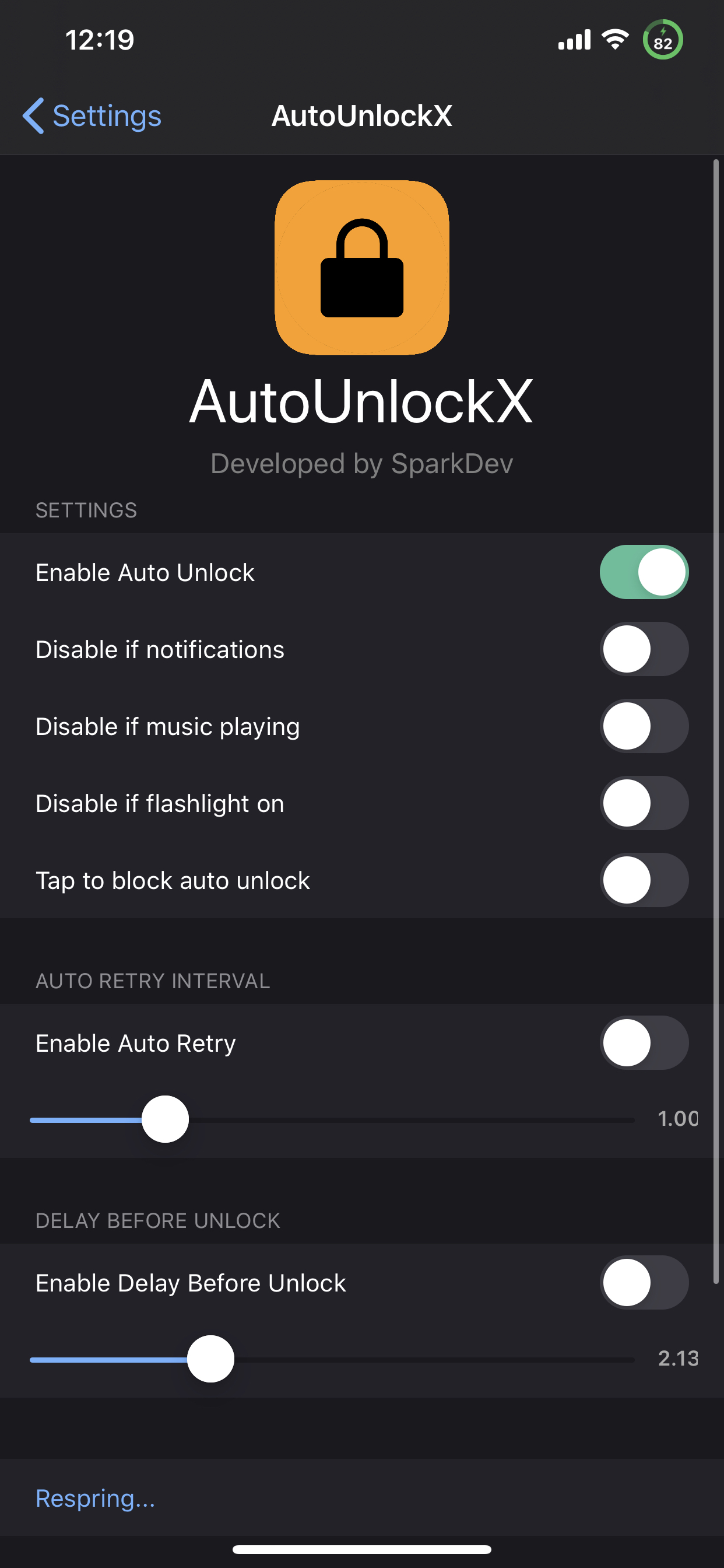 AutoUnlockX
Automatically unlock your device to the homscreen, with FaceID, without swiping.
Free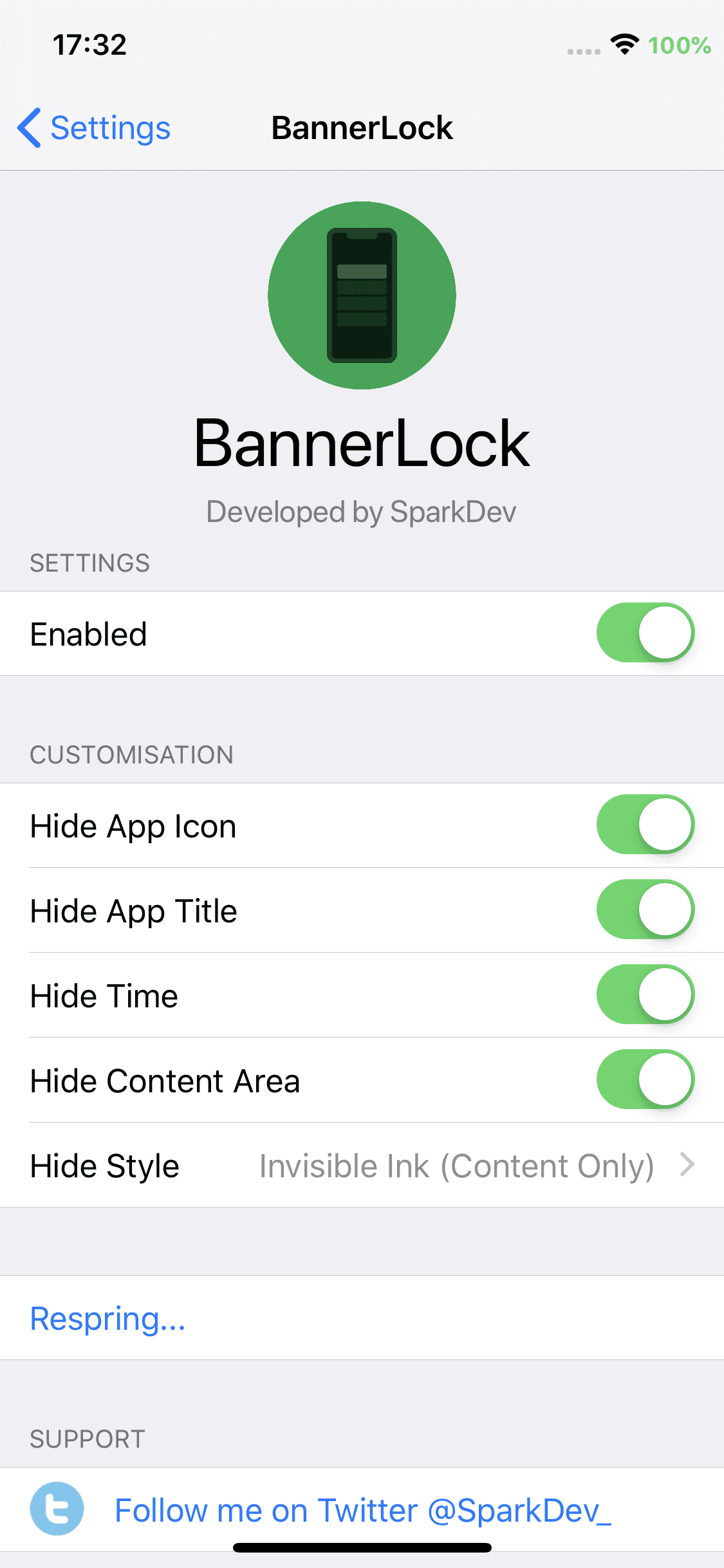 BannerLock
Privacy-orientated notification banner customisation
Soon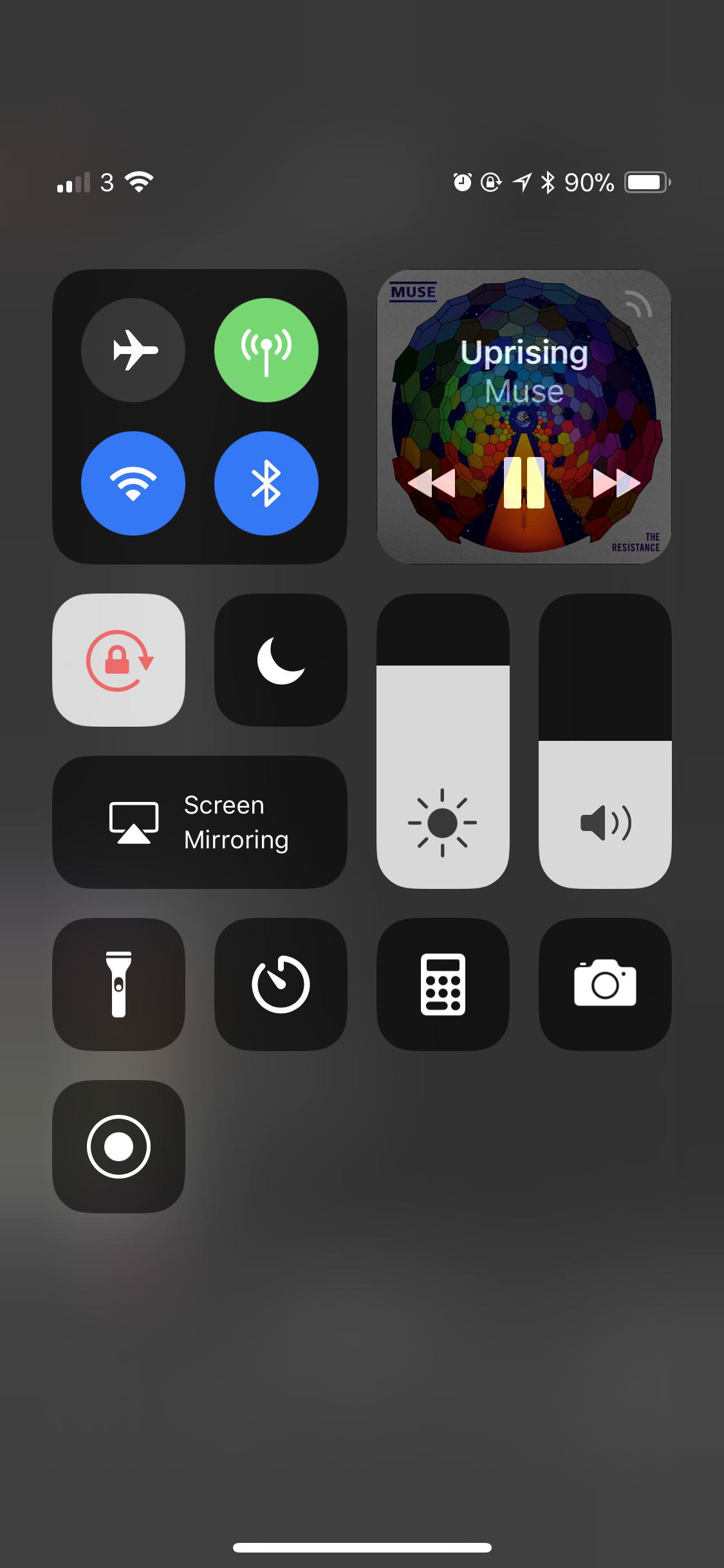 CCMusicArtwork
Shows album artwork behind the music module in the iOS 11-14 control center
Free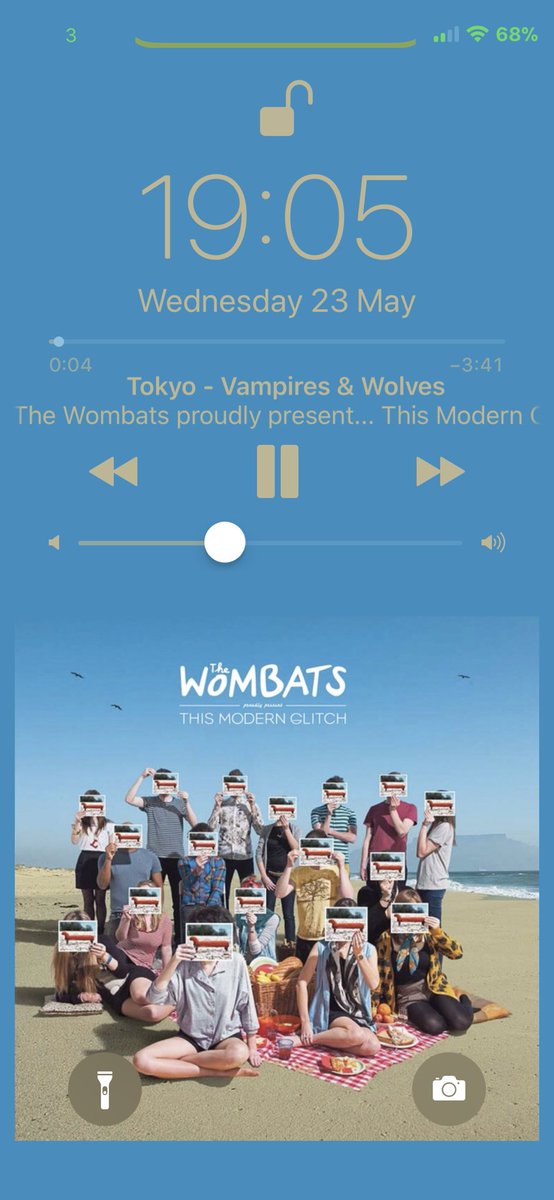 Colorum ALPHA
iOS 10 inspired coloured lockscreen tweak for iOS 11
Soon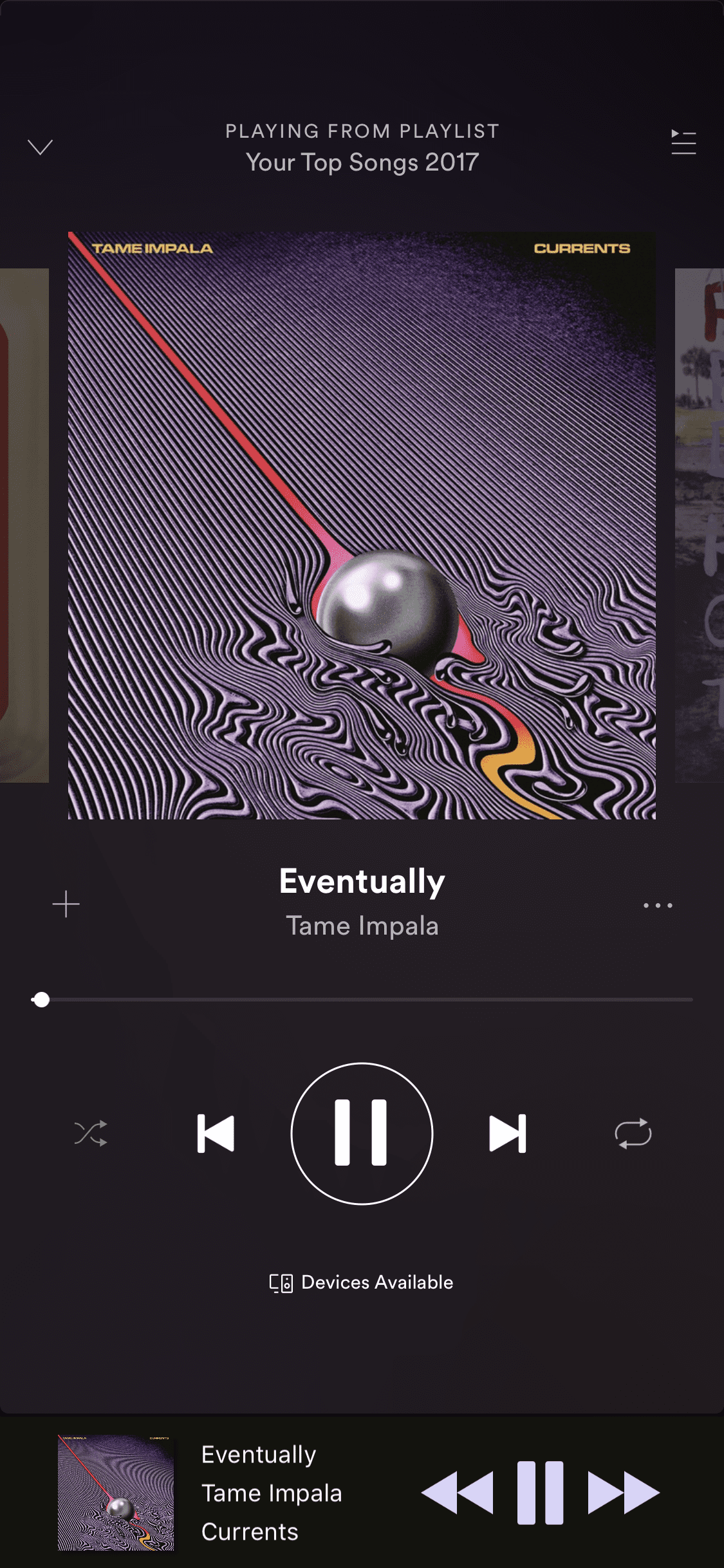 MusicDockX
Adds a music widget that can be opened at the bottom of the device
Soon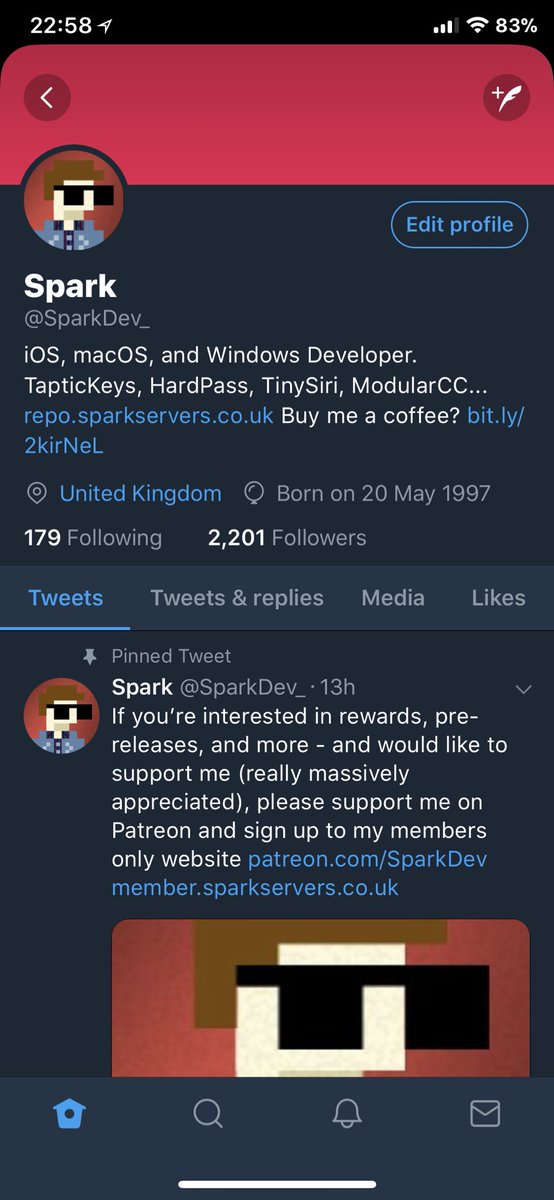 Notchless
Blacks out the back of the status bar to hide the notch
Soon
TapticKeys
Taptic feedback on keyboard presses
Soon
Myriad Beta
A powerful multitasking tool
Soon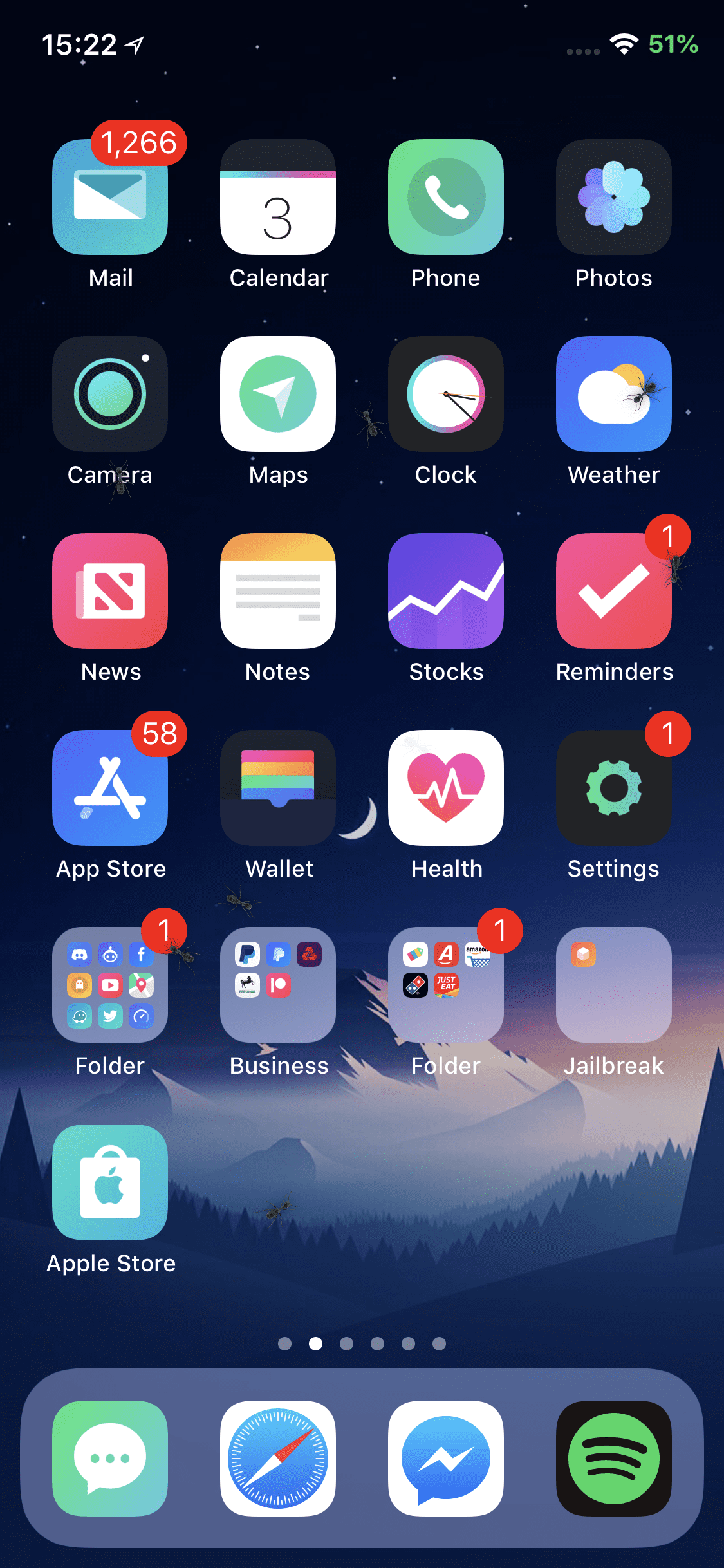 Ants
A classic iOS tweak from the iPhone OS 1.x jailbreaking days!
Free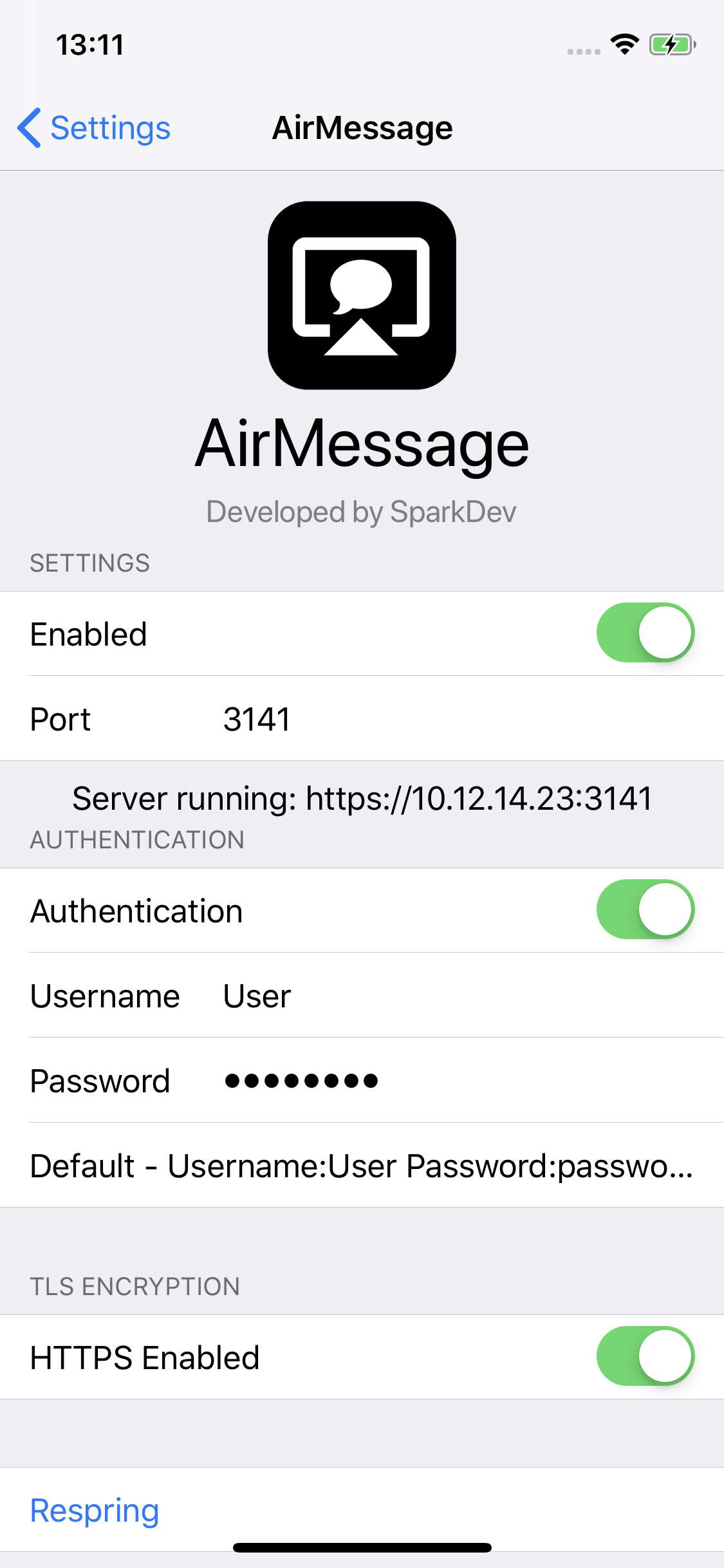 AirMessage Beta
Messages in your browser!
Soon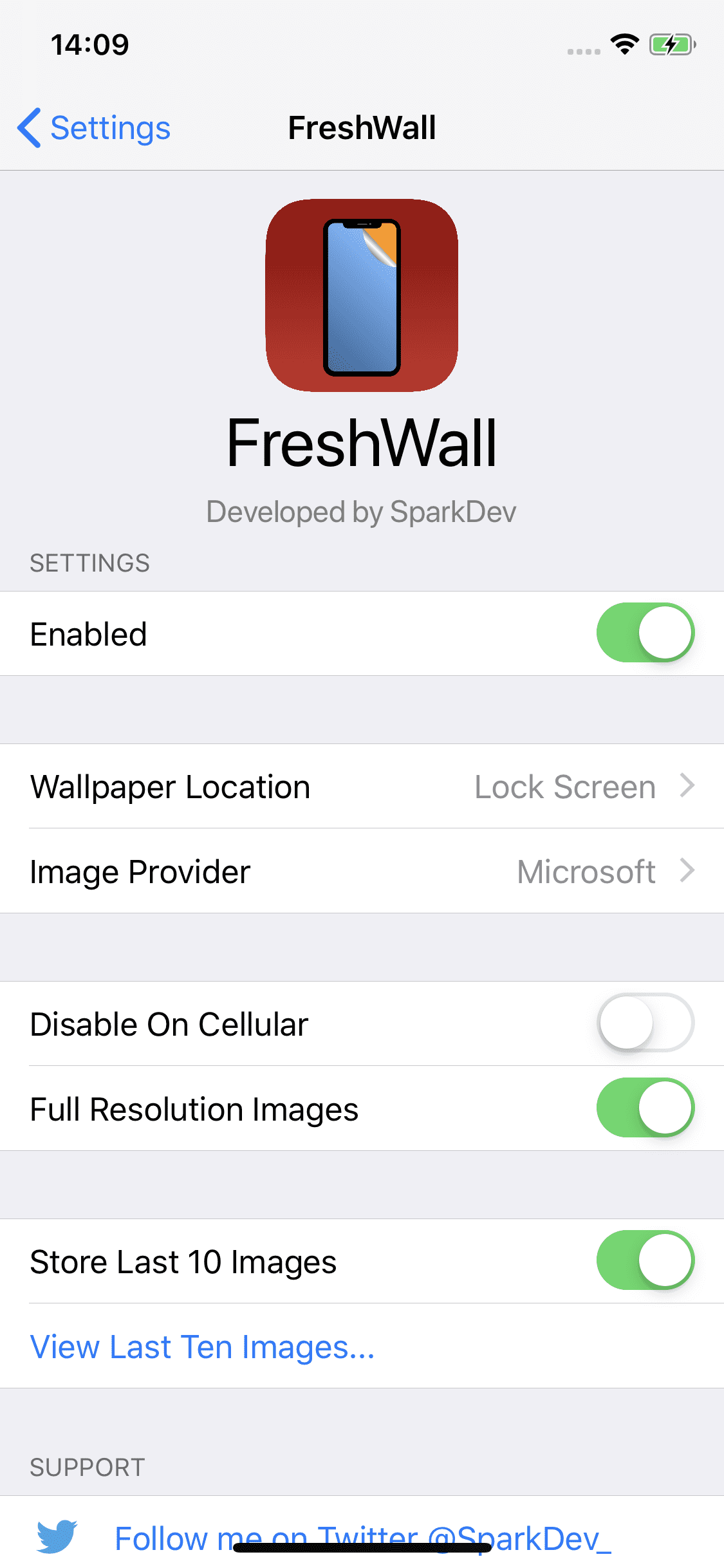 FreshWall
A fresh wallpaper every unlock
Soon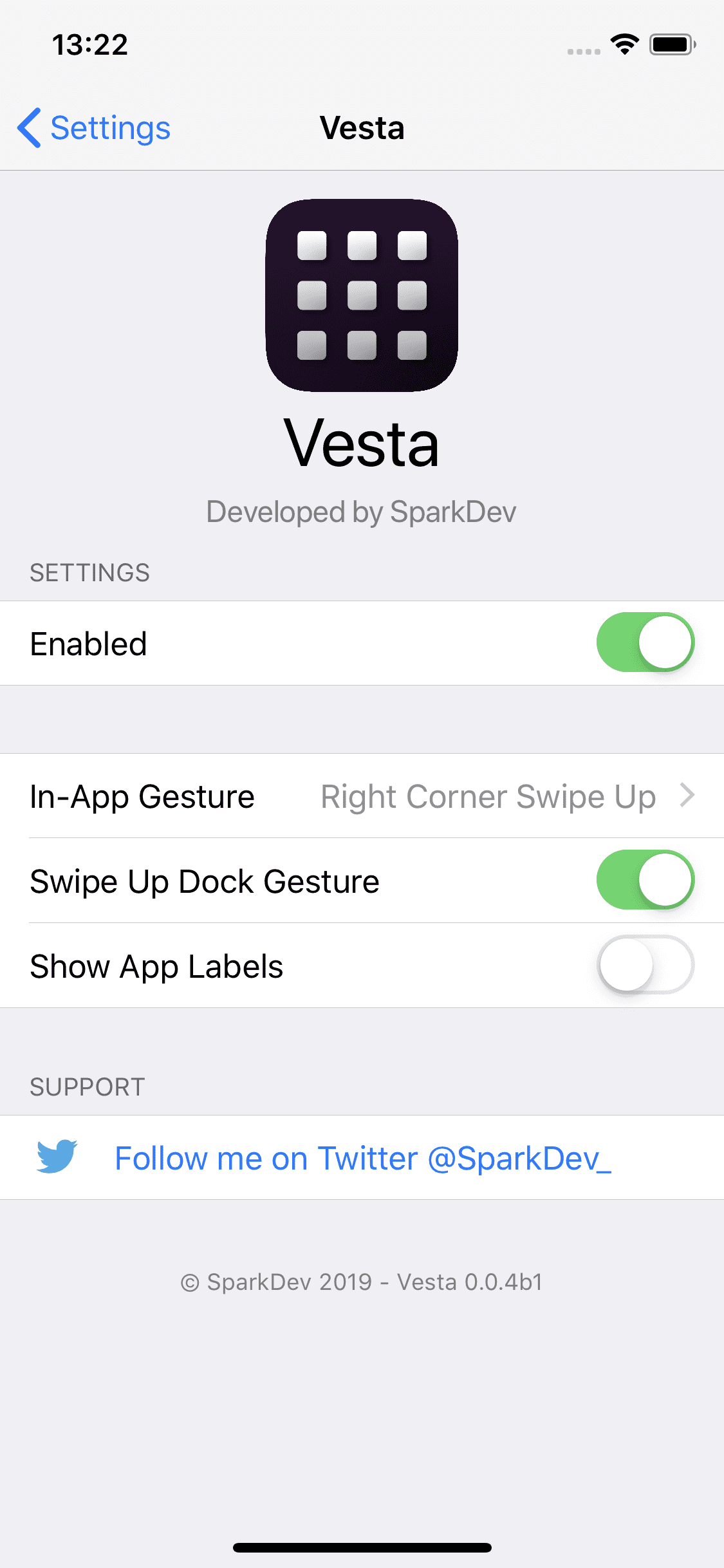 Vesta
Access all your apps with a swipe!
Free
HideBarX
Hide the home bar
Free
DoubleTapLock
Double tap the home screen to lock your device
Free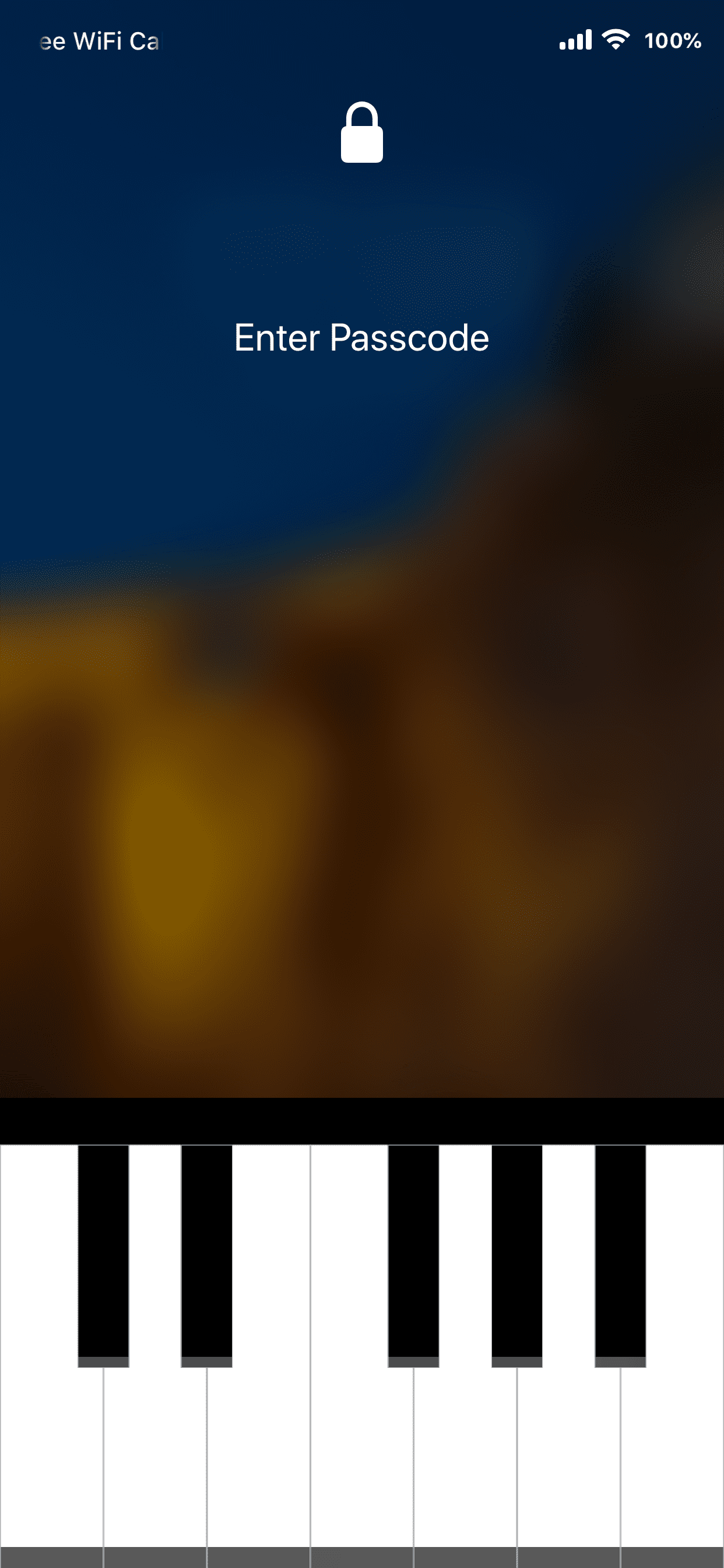 PianoPass
Use a piano as your passcode!
Free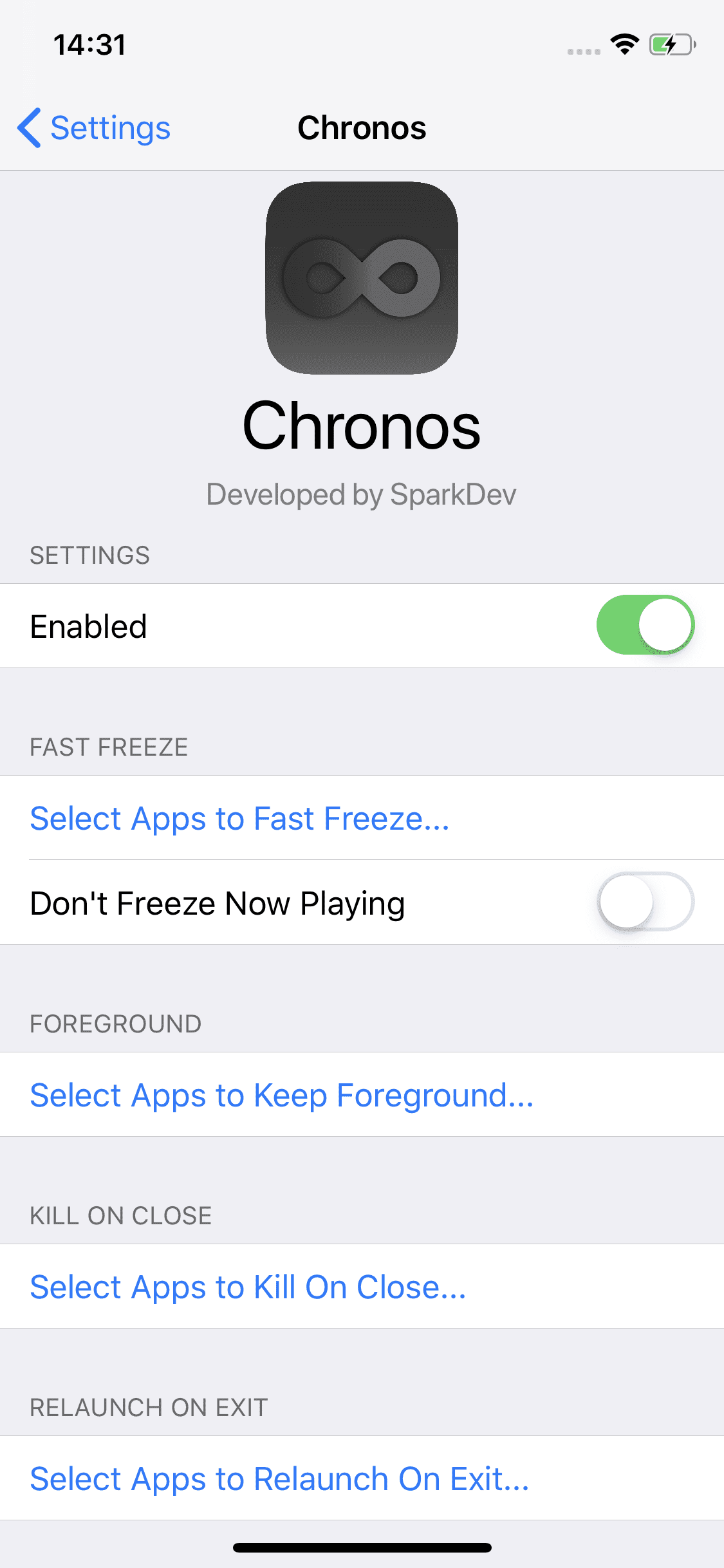 Chronos
Chronos multitasking manager
Soon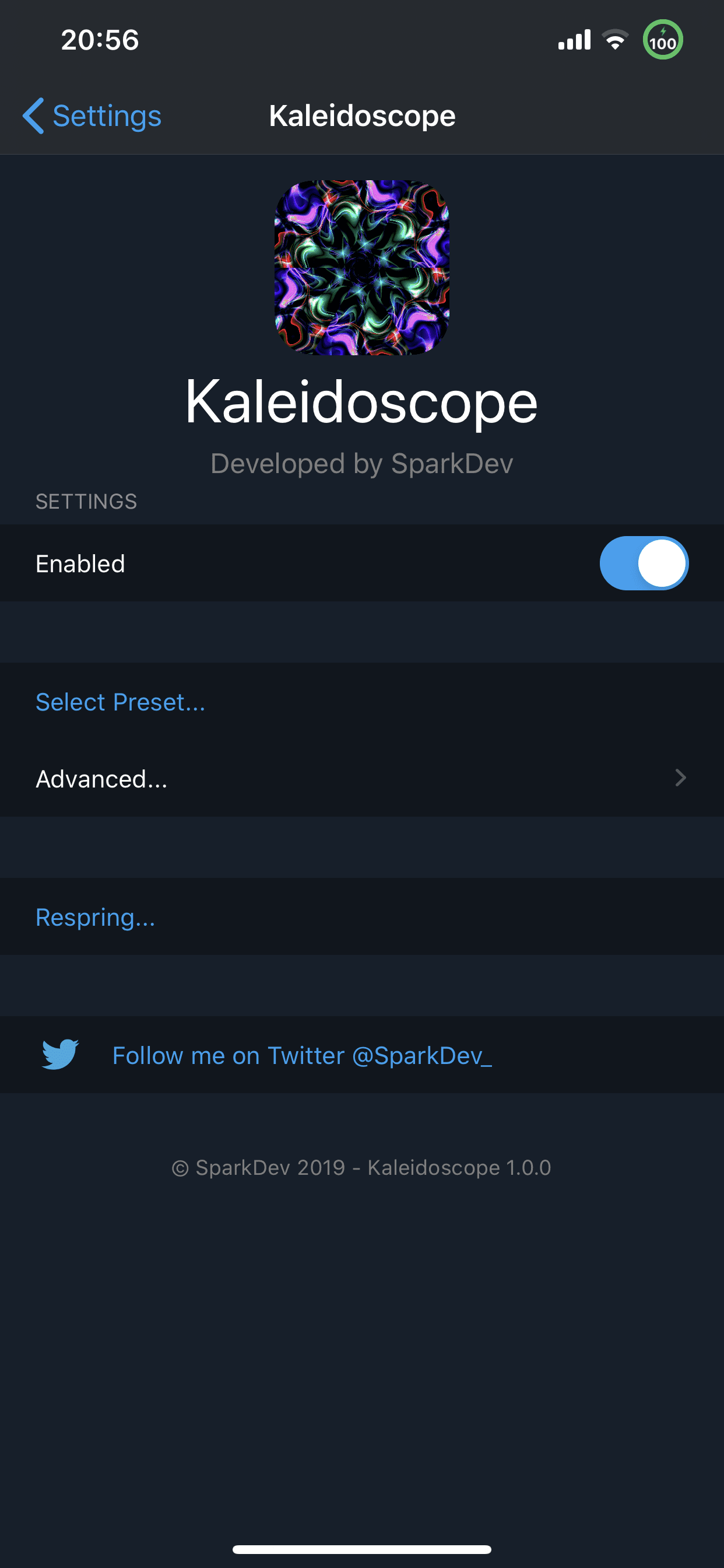 Kaleidoscope
Custom colours for iOS 13
Free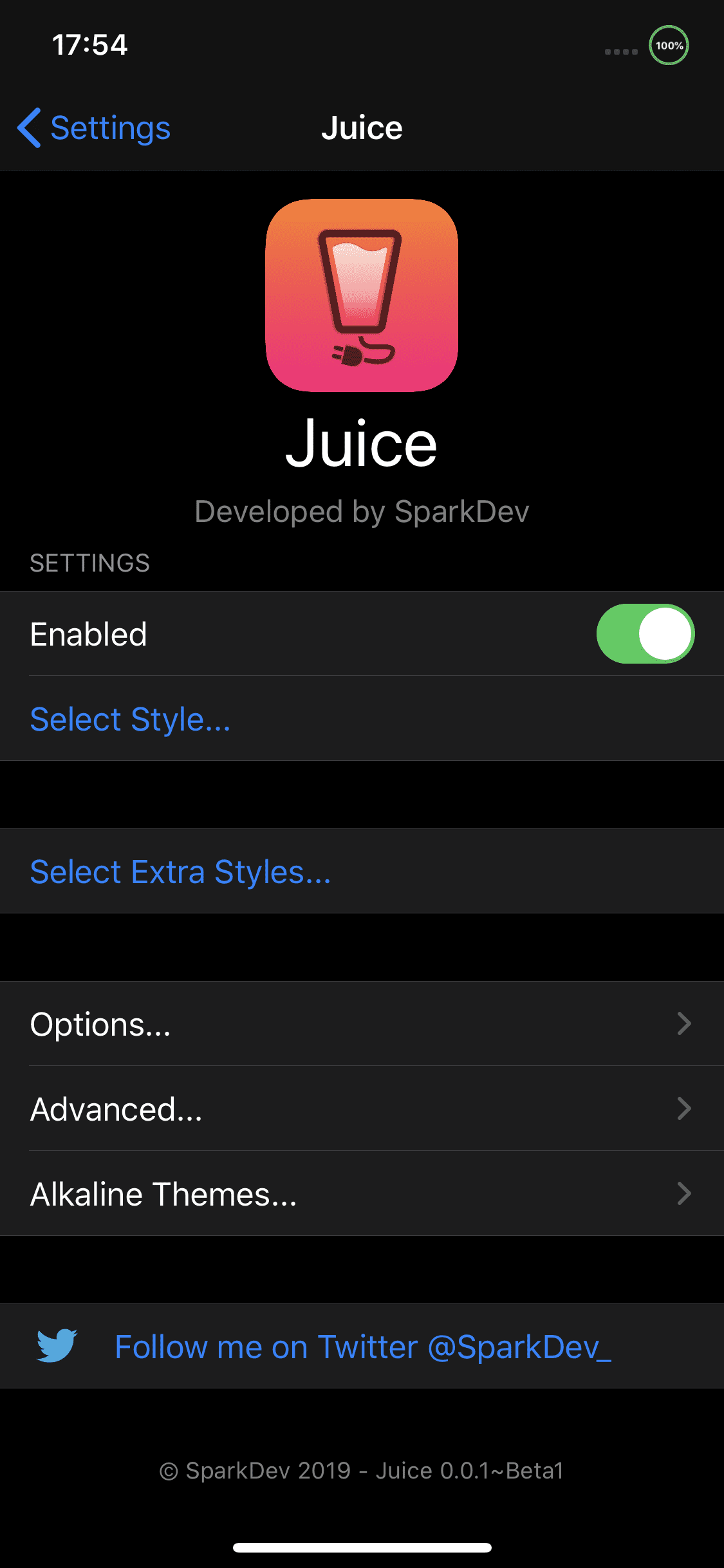 Juice
Unparalleled Battery Customisation
Soon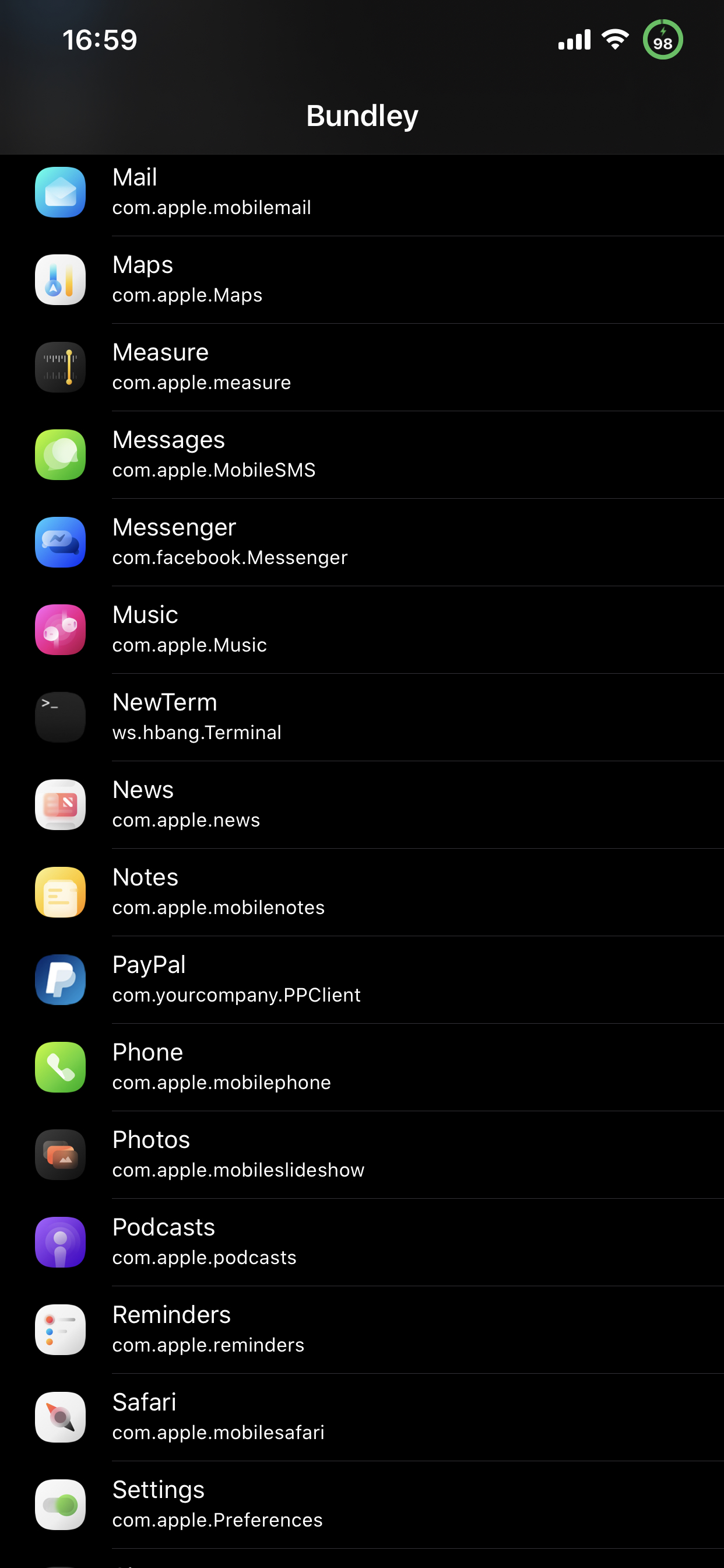 Bundley
Simple app to find application bundle identifiers
Free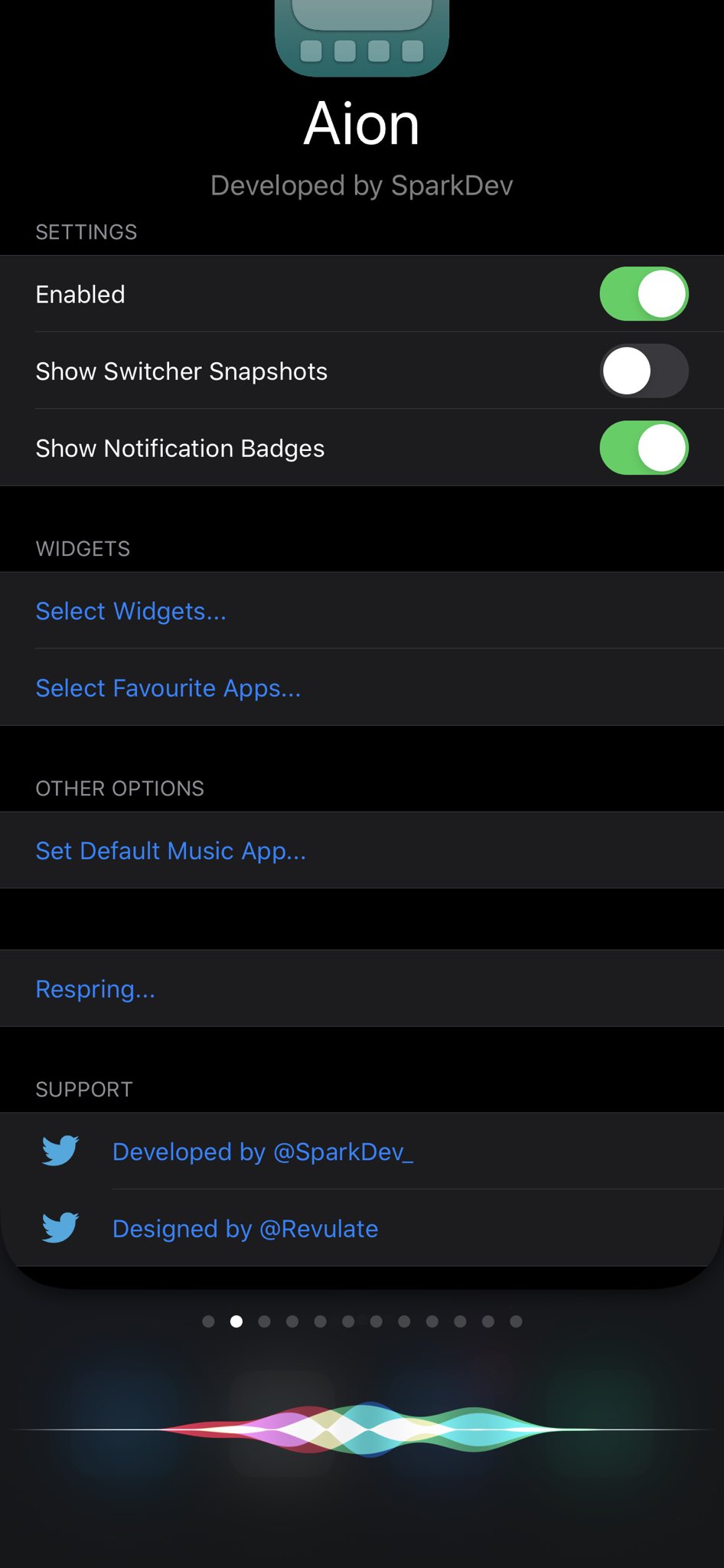 Aion
A fresh app switcher experience
Soon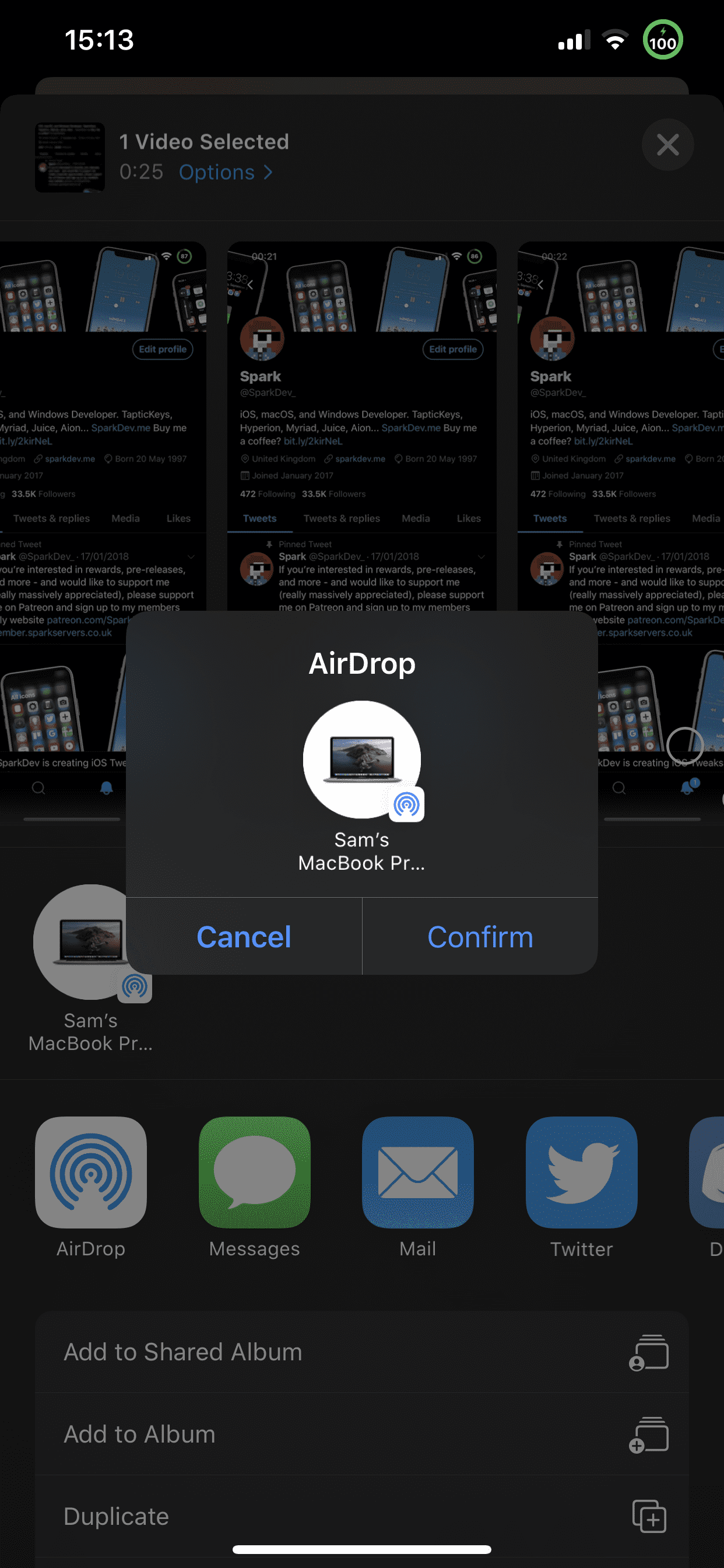 AirDropConfirm
Adds a confirmation dialog when selecting an AirDrop device in the iOS share sheet
Free